Miserable
Posted on 2021/02/07 11:26:35 (February 2021).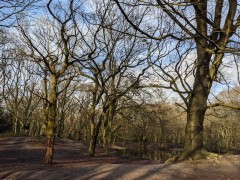 [Tuesday 2nd February 2021]
Felt utterly miserable today. Took some time out of work in the afternoon to go for an extended walk, and went to explore Hampstead Heath Extension. Later on in the evening as it was Setsubun we did the usual observances.


Comment 1
Samui naka karen na hana ga saiterune.
Setubun no mamemaki sitanone.

Posted by Yoko at 2021/02/13 09:27:33.