South Downs: Cissbury Ring and Harrow Hill
Posted on 2019/04/28 09:17:16 (April 2019).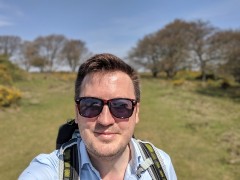 [Friday 19th April 2019]
I went on a Good Friday walk in the South Downs in search of fairies - started at Worthing, then up to Cissbury Ring, lunch in Findon, then Harrow Hill and on finally to Storrington.


Comment 1
For 'Orchid' read 'Cowslip' .........

Posted by Nick at 2019/04/30 14:46:35.
Comment 2
Thanks Dad! I was considering buying a little book on wild flowers as I see quite a few when out and about on the Downs and I'd love to put names to more of them.

Posted by John at 2019/05/01 12:10:17.