Last Full Day
Posted on 2017/08/20 10:45:28 (August 2017).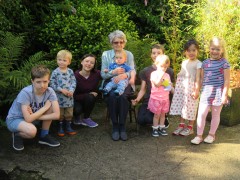 [Thursday 17th August 2017]
Last full day of the holiday today. Did some group photos in the morning of Vera and all the children, before Bec, Dave and Jessica headed home. Didn't go too far from the house today, stayed in for the daytime, and just headed out for the last supper at the Crumplehorn Inn in the evening.


Comment 1
Good Post
https://ddevices.com/j9982a.html

Posted by Binny at 2017/09/01 11:11:36.