Non-Descript Sunday
Posted on 2016/11/06 17:37:05 (November 2016).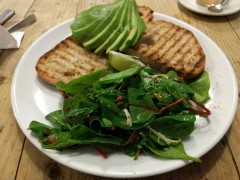 [Sunday 6th November 2016]
My last "day off" - when I wasn't working - before Chie and Erika came back from Japan. Should perhaps have done something more ambitious with the rare burst of completely free time but couldn't really think of anything, so just spent the day mooching around at home and nearby. Popped out for both breakfast and lunch, but spend the rest of the day indoors.



Comment 1
college hockey jerseys wholesale replica sports jerseys

Posted by Enid at 2016/12/01 14:44:06.