Mantova
Posted on 2015/10/18 15:35:27 (October 2015).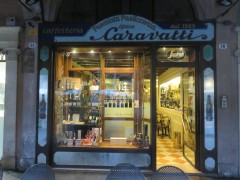 [Wednesday 14th October 2015]
Got the train from Vicenza - by way of Verona - to the rather majestic hidden gem of Mantova. Had the Caravatti aperitivo at Bar Caravatti, made specially for them, and not available anywhere else.


Comment 1
Sutekina palace no tenjyou no kaiga desune.

Posted by yoko at 2015/10/31 10:27:48.