Sunday in Venice
Posted on 2015/10/18 15:35:25 (October 2015).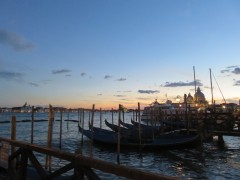 [Sunday 11th October 2015]
Took in some of the Biennale in the daytime, interspersed with a nice lunch at Mario all Fava. In the evening, a Bellini at Harry's Bar, a drink at Florian, dinner at La Vecia Cavana, and a little flutter at the casino.


Comment 1
Sutekina shasin ga takusan atte masumasu ikitakunarimasita.

Posted by yoko at 2015/10/31 10:22:38.