Good Friday
Posted on 2015/04/04 16:19:51 (April 2015).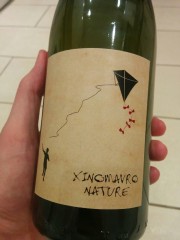 [Friday 3rd April 2015]
Chie and Erika went off to see some friends for most of the daytime today, leaving me largely to my own devices.

I put on my tweed suit, feeling in the mood for a gentlemanly sort of afternoon in St. James's. I thought I might have lunch at my club, but ultimately decided to dine at the Fountain restaurant in Fortnum and Mason instead - I'm rather fond of sitting at the counter there and people watching when eating alone. I'm always pleasantly surprised by how good the vegetarian options here, you'd really think for such a traditional establishment they wouldn't be up to much, but actually they make very thoughtful use of interesting vegetables. I started with a very fresh (and seasonally appropriate) fennel salad, then followed with a heritage potato and celeriac gratin with "wild" mushrooms. I don't think they really were "wild" mushrooms - more like cultivated oyster mushrooms, but that quibble aside, it was very pleasant.

After a quick bit of Easter shopping in Fortnum and Mason I thought I'd better go to my office for a bit, as I'd realised I had to print out the tickets for "CBeebies Live" tomorrow, plus I thought while I was there I could get a bit of work done. Earlier this year I've moved desks into a different building across the road from the main one, and had just taken it for granted there would still be some kind of out of hours access. I couldn't actually figure it out. So instead I just went into the "old" office, where I didn't have a computer or anything, spent nearly half an hour figuring out how to print a PDF from my phone, then left again.

I wandered vaguely back to St. James's, thinking as I wouldn't be able to get any work done I might just as well resume my afternoon of gentlemanly self indulgence, but ultimately I seemed to have gone off the idea by that point, and instead just got on the tube and headed home.

Did some shopping in the little street of shops near the new flat, which I am increasingly warming to, having initially been a bit underwhelmed - the funny little fruit and veg shop I'd initially written off as a generic convenience store turns out to have lots of useful things including, as I found today, vegetarian feta (couldn't even get that in the big Sainsbury's in Pimlico sometimes) and lots of varieties of organic tinned beans etc. So I decided to go Greek for dinner, and make a moussaka with a greek salad. After dropping off the food shopping (it was a bit heavy) I headed straight back out to Theatre of Wine, another nearby shop which is helping to change my initially rather bleak opinion of the area, and had a chat with a chap there about Greek wines, which was rather interesting. Chose a bottle of "Xinomavro Nature", which was, just as they'd said, "barnyardy", and actually slightly sparking - really weird for a red wine. Can't say I immediately was convinced, but there was something oddly moreish about it, and by the third glass I think I could safely say I was a convert.



Post a comment