Greve in Chianti
Posted on 2011/05/06 17:55:13 (May 2011).
[Monday 25th April 2011]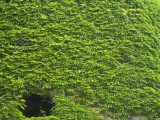 Easter Monday it's a national holiday so today we went with the usual bunch of friends to Greve, a place very well known for it's wine (Chianti was technically born here), but also for the best butcher in the Florence area called Falorni.

The day was really pleasant, we ate a lot of great food, saw bits and pieces of Greve and surrounding areas, and generally had fun being together, blessed by a quite summery day (finally I'd say it has been raining at the weekends constantly!!)...

I even bought a lot of processed meat (salame, prosciutto and so on) which I am going to eat when I come back from Australia and New Zealand...



Comment 1
Hi! i'm like you post: to my @oyenfvei twitter

Posted by TheappilaFluh at 2011/11/10 00:20:04.
Comment 2
I have been using this dough recipe sense 1989 when I found it in Parade Magazine. I use an old bread maker to form the dough. It takes about 7 mineuts and then I kneed the dough for a few mineuts and put it in a greased bowel to rise with a wet towel over it. After it has risen I knock it down, divide it, and wrap it in stretch wrap and refrigerate it till I need it later. (Freezing never seemed to work)As for the sauce, I keep it simple. A jar of quality marinara sauce, a can of diced Italian tomatoes (drained), and a can of Italian tomato paste to thicken the sauce. I also add fresh oregano, basel, and garlic. I do simmer the sauce for about an hour just to meld the flavors. You can use the leftover sauce on spaghetti later. By the way, as for the oven, the hotter, the better. My oven goes to 550. Baked in a true wood burning oven, the temperature can be from 1000 degrees, to 1200 degrees. Baking time there would be about 60 seconds, give or take 15 seconds. For me, its about 10 mineuts.Also, when I saw this recipe I must say my hats off to you. You seem to think like me about this. I intend to try your ideas.Thank you, and keep doing what you do.Art

Posted by Oumar at 2012/07/14 03:32:42.
Comment 3
undefined

Posted by 1 at 2022/08/19 05:11:33.