Business Trip to Asia
Posted on 2011/04/02 21:52:27 (April 2011).
[March 2011]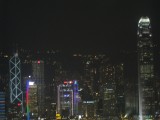 Not much to say about this trip to Asia, the whole thing was changed at the last moment after what happened in Japan on the 11th of March, and therefore I could not go there.

Went to Thailand instead, a place that after Japan is my favourite country in Asia.

Nothing much to talk about, did a lot of shopping, went to some interesting markets, met a lot of people as usual.

Business trips are really getting more and more empty for me... I'll let the images speak!



Comment 1
Hi!
like you post: to my @cetimvut twitter

Posted by TheappilaFluh at 2011/11/06 10:51:10.
Comment 2
I like the possibilities of this being a hruouuoms translation error (reminds me of the Gerber marketing glitch I was taught in B-school: in some countries with high levels of illiteracy, they put a picture of what's inside the product on the packaging. Gerber's logo is of a baby.... they were wondering why they weren't selling much baby food). Or, perhaps the cake was for "Peter and Phil"? Depending upon which country it was ("Asia" could be anything from Turkey to Fiji), the accent of the speaker and familiarity with a bit of English could explain this. Those scenarios are funny... and leave me feeling sorry for the undoubtedly fired employees involved. The other explanation I can think of -- that it was in a sex tourism district -- is just too depressing. Unless the cake's filled with glass shards, barbed wire and painful, slow-acting, irreversible and fatal poison??? That idea makes me smile :)

Posted by Marcos at 2012/09/21 13:45:27.