San Francisco November 2010

Friday 12th - Thursday 18th November 2010

Pictures from a week's business trip to San Francisco.



First Night in San Francisco
Friday 12th November 2010
A wander around the Ferry Building then dinner at Pizzeria Delfina.



Touristy Day in San Francisco
Saturday 13th November 2010
Quite a touristy day out on the Saturday of our trip to San Francisco, including a boat trip to the Golden Gate bridge.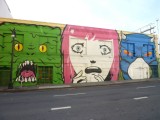 Sunday in San Francisco.
Sunday 14th November 2010
Another day in SF.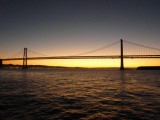 Monday in San Francisco
Monday 15th November 2010
A few more pictures of SF - increasingly becoming just a set of pictures of the Bay Bridge!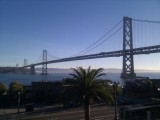 Tuesday in San Francsico
Tuesday 16th November 2010
Just a few more pictures of the Bay Bridge!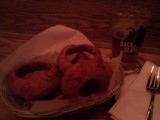 Wednesday in SF
Wednesday 17th November 2010
My last night in San Francisco. I went out to a Brewpub called 21st Amendment, followed by a whisky bar called Nihon.